The widows of Vrindavan
Imagine that after losing your husband, you get blamed for his death, ostracized by your family and community, and left in the streets to beg for food and shelter.
Without a husband, the women no longer have an identity and are not considered a person but a financial liability for their children who often abuse and abandon their own mothers. A lot of widows leave their communities and travel to holy places, such as Vrindavan. There, they live in poverty and isolation and try to make ends meet by begging or chanting in temples for a few Rupees a day.
"No woman should lose her rights when she loses her
husband."
- UN Secretary General Ban Ki-Moon
"In certain parts of India, widows are not allowed to participate in family functions, and they have to beg for food in their own house. They are not allowed to eat spices, garlic, or onions, and they can't wear attractive and colorful clothes or jewelry. Sometimes, the widows even have to shave off their hair."
- Winnie Singh, Founder & Executive Director, Maitri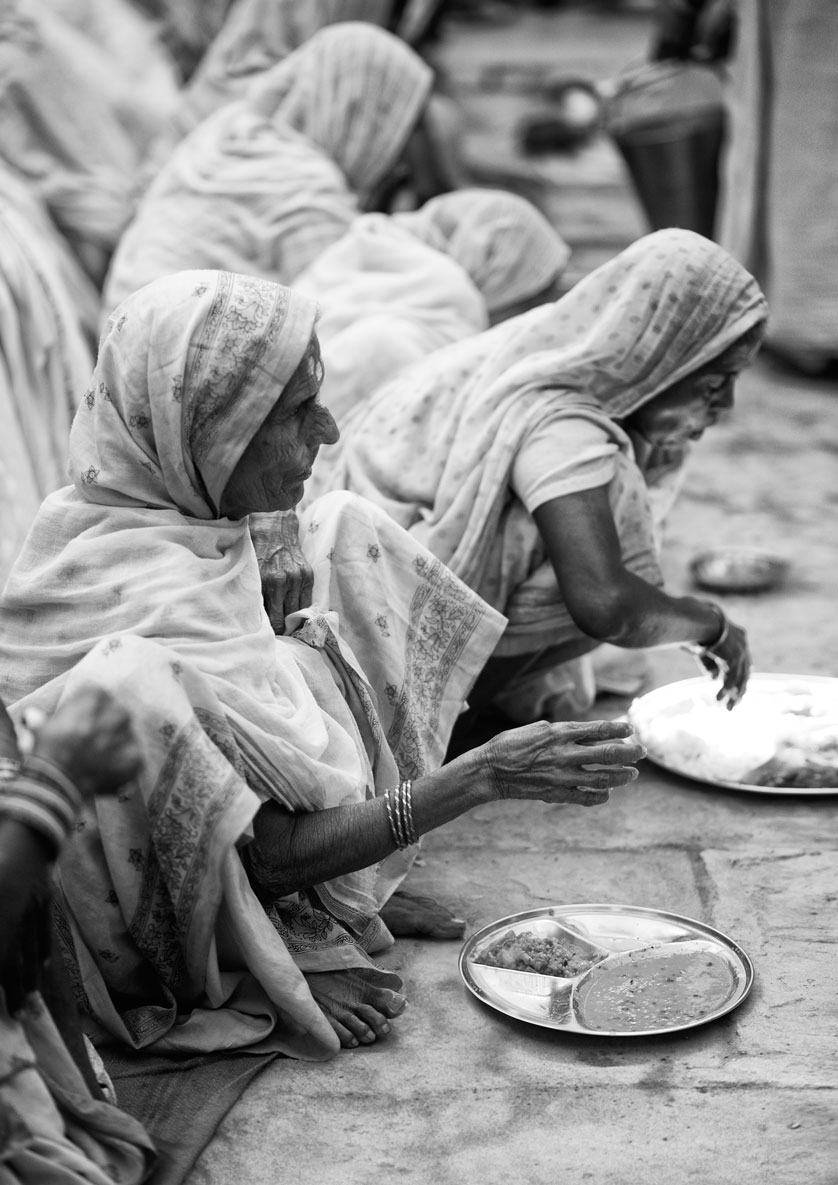 ABOUT THE PROJECT
In 2015, I traveled to India to collaborate with Maitri, a developmental and humanitarian NGO that offers food and shelter to widows in Uttar Pradesh. Ostracized - The Widows of Vrindavan shows the women's struggle to regain dignity and respect in a world that sees them as outcasts.
The collection was first exhibited in 2016 at Photobastei in Zurich.